Archive for the 'Lose Weight' Category
Pesticides are used by the U.S. food industry on crops to kill insects. Conventional growers use pesticides, but organic food producers do not use them. Exposure to foods grown with the use of pesticides has been linked to many health problems. Pesticides are harmful. It is much safer to buy organically grown food than conventionally grown food.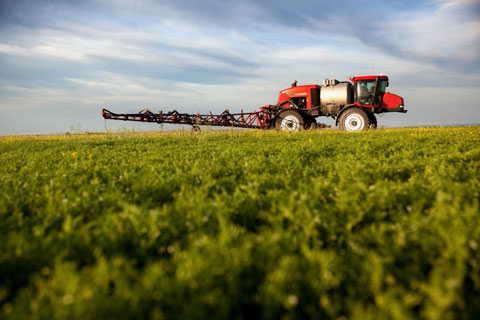 Pesticides are toxic chemicals and can lead to obesity and otherwise seriously damage your health. Although the government plays a role in protecting its citizens from pesticide exposure, it is no guarantee for our safety. People must still remain vigilant in how we select and prepare our food. ... Read More
Here's a great post I found by Amy Spencer at Health.com called "How the Stars Get And Stay Slim: Private Chefs Dish Up the Goods". It illustrates my points about the importance of eating natural foods and cooking to lose weight.
In the article Amy Spencer points out these facts:
Stars hire private chefs
They buy and cook natural foods
"Stars pay to eat right. And they pay big", says the writer, who also points out,
"A full-time private celebrity chef earns an annual salary of up to $150,000 plus health benefits; the average rate for such chefs in Los Angeles not on salary is about $350 to $500 per day"
The Importance of Natural Foods for Weight Loss
The writer also quotes Suyai Steinhauer former contestant on "Top Chef" and Bethenny Frankel, a finalist on "The Apprentice: Martha Stewart" in 2005. Suyai Steinhauer states, "The higher famous people are on the food chain, the more they spend on the ingredients they eat." I have found this to be true with our household food bills, but the average person doesn't require a star's salary to eat well. We shop at Whole Foods and Trader Joe's. It is true that food is generally more expensive at Whole Foods, but if you plan your meals and shop accordingly it is not out of reach for the average person.
In the article Bethenny Frankel points out: "When losing weight can make or break a shot at a role for a client, Frankel steers the star toward a healthy diet rather than a quick-fix fast." This backs up my point that it is more important to lose weight slowly than quickly. There is always the danger that if you lose weight too fast you stand a greater chance of re-gaining it.
The Importance of Cooking to Lose Weight
My eating plan stresses the importance of cooking. This has always been a missing fact in my earlier attempts to lose weight. In fact, this is one of the secrets to permanent weight loss. In the article, Amy Spencer points out: "Celebrities already have one thing going for them when it comes to making their diets better and healthier: 'Just having a chef do the cooking makes things seem better tasting than they are,' Frankel says. 'At home, I don't steam greens and make brown rice plates. It wouldn't taste as good if I made it myself.'"
Well, that might be true for a celebrity, but believe me, your cooking can taste good. Cooking is not difficult and does not have to be time consuming, either.