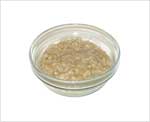 Oatmeal is one of the healthiest foods you can make for breakfast. Studies have shown that it can help reduce cholesterol. It is loaded with fiber and high quality complex carbohydrate. Make sure when you buy oatmeal that you buy whole oats – not instant oats. Instant oats are pre-cooked and much of the fiber and nutrients are lost in the process. Also I prefer rolled oats, not steel cut oats. Besides the fact that I prefer the flavor of rolled oats over steel cut oats, it's been my experience that steel cut oats takes 20 – 30 minutes to cook, while it only takes 5 minutes to cook rolled oats.
You can add toppings to your oatmeal to make a more delicious meal. I try to keep a supply of frozen fruit and berries, plus some fresh fruit like apples or bananas. Blueberries are great because they are loaded with antioxidants. Other good toppings are all natural apple butter (made without sugar), unsweetened shredded coconut and raw nuts (raw almonds, pecans or walnuts – halves or chopped). Remember to always use raw, uncooked nuts and natural products made without sugar. Roasting nuts introduces trans fats which are bad for you. Raw nuts contain good, healthy fats.
5 Minute Oatmeal
1 cup water
1/2 cup old fashioned oats (not quick oats)
Dash salt
Sweeten with Stevia Extract, Raw Honey or Blue Agave Syrup
Optional, but very beneficial:
1 tbsp Rice Bran
1 tbsp Milled Flaxseed
Add water to saucepan. Add salt to water, then stir briefly and add oats. Bring to boil, reduce heat and simmer for about 5 minutes stirring occasionally. Oatmeal will be cooked when starch has formed around edges and oatmeal has thickened. Add dry goods – rice bran, milled flaxseed and dry sweetener to a dry bowl, mix together then add cooked oatmeal. Add toppings and enjoy!
Toppings / Combinations:
Apple butter with a dash of cinnamon plus chopped raw almonds, pecans or walnuts
Apple slices with a dash of cinnamon
Peach slices with ground nutmeg / cloves
Banana slices with unsweetened shredded coconut
Blueberries, blackberries, strawberries – fresh or frozen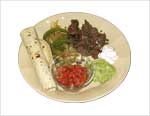 Steak Fajitas are very healthy and high in protein. They are easy to make and should go over very well with family and friends. You can serve it with some guacamole which you can also make at home using the guacamole recipe here.
Traditionally, steak fajitas are made with flank steak (or skirt steak), but in this example I am using Flat Iron steak. It is very similar to the more traditional cuts of meat for steak fajitas but it is a lot more tender. We buy grass fed beef from an online source. It is better quality than grain fed beef.
Steak Fajitas Ingredients:
2 lbs Flat Iron steak (or flank steak or skirt steak)
2 large yellow onions
2 large green bell peppers
Marinade:
Juice from 2 limes
1/4 cup olive oil
4 cloves garlic, finely chopped
1 tsp ground cumin
1 Jalapeño pepper, ribs and seeds removed, finely chopped
1/2 cup fresh cilantro, chopped (include the stems)
1. Prepare the marinade and steak:
Add all the marinade ingredients to a large glass bowl, and then stir to mix thoroughly. Slice the steak into thin strips – about 1/4 inches thick. Use an electric knife for best results. Cut the strips to about 1 inch wide by 3 inches to 4 inches in length. Add the strips of steak to the marinade in the glass bowl and thoroughly mix together so the marinade is allowed to coat all the pieces of steak. Cover the bowl and place it in the refrigerator. Marinade the steak for at least a couple of hours. For best results, allow to marinade overnight.
2. Prepare the vegetables:
Slice the onions lengthwise into 3/8 inch strips. First cut them in half, then into quarters as you would normally slice an onion, but then instead of chopping them cross-wise, slice them lengthwise into strips.
Slice the bell peppers into 3/8 inch strips similar to the onions. First, cut out the stem, then slice each pepper in half lengthwise, then into quarters, then remove the seeds and ribs, then slice into strips.
3. Cooking:
Grill the steak on a gas grill. Arrange the grill grates by laying them one on top of the other in a staggered fashion so the spaces between the grates are narrow to keep the meat from falling through. Use grilling tongs to turn the meat. While the meat is cooking on the grill, cook the vegetables in a large skillet. Cook the vegetables until the onions are slightly translucent. Both the meat and the vegetables should be done in about 12 to 15 minutes. Turn the vegetables continuously to avoid burning them and turn the meat a few times while grilling. Place the cooked meat and cooked vegetables in separate serving bowls when done.
4. Serving:
Serve portions of meat and vegetables on a plate with 2 flour tortillas, guacamole, salsa and sour cream. Place a couple of strips of meat on a tortilla, then top with vegetables, salsa, guacamole and sour cream. Salt to taste if desired. Roll the tortilla around the ingredients and enjoy! Optionally, serve with cooked pinto beans.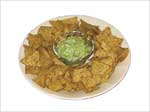 This is a quick and easy recipe for guacamole that is also very healthy. Avocados, hot peppers and garlic have health benefits.
The most important thing is to use ripe avocados – not too soft and not too hard. If you buy unripened avocados, you can put them in a paper bag in a dark place for a few days and they will ripen. Guacamole is best served with tortilla chips or sliced celery or carrots.
Guacamole Ingredients:
2 ripe avocados
1 Roma tomato
1 Shallot
2 garlic cloves
1 lime
1 jalapeño pepper
3/4 tsp salt
Directions:
Mash the 2 avocados in a mixing bowl. Squeeze the lime juice with a citrus juicer and add it to the bowl. Peel the shallot and garlic cloves then finely chop them plus the jalapeño pepper with a chopper. Dice the tomato then chop the diced tomato with the chopper. Add all chopped ingredients to the mixing bowl. Mix thoroughly and add salt. Makes 2 cups of guacamole.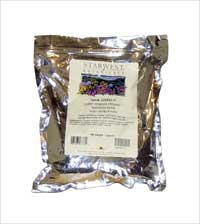 I'm on an Indian food kick so I have been using a lot of curry powder for cooking.  Curry powder is readily available in most supermarkets, but, wow! Is it ever expensive! A small 2 oz.  bottle of curry powder (Spice Islands brand) costs a whopping $7.50 at Gelson's here in Southern California! Whole Foods Market actually had a better deal for about $5.50 (Spicely brand), but it is not always in stock.
I thought maybe I could find a better deal online. My wife found the best deal. Starwest Botanicals has organic curry powder in a 1 lb. resealable bag which we were able to get from Vitacost.com for about 9 bucks!
We buy a lot of vitamins and other botanicals from Vitacost.com so it was a no-brainer. It tastes good in the dishes we prepare, so we are very happy with it.
On December 22, 2008, the FDA (Food and Drug Administration) added 28 products to its list of weight loss products it considers to be unsafe (ref: http://www.fda.gov/cder/consumerinfo/weight_loss_products.htm). This update is the second update to the original list, bringing the total number of products on the list up to 72.
The FDA is expanding its nationwide alert to consumers about tainted weight loss pills that contain undeclared, active pharmaceutical ingredients.
Some of the products added to the list are:
7 Day Herbal Slim
Extrim Plus
Imelda Perfect Slim
Perfect Slim
Slimtech
Superslim
The unsafe products are on the list because they were found to contain harmful pharmaceutical ingredients. Some of the ingredients found were:
bumetanide
cetilistat
fenproporex
fluoxetine
furosemide
sibutramine
A December 22, 2008 press release from the FDA states that the health risks posed by these products "can be serious", for example sibutramine, which was found in many of the products, can cause "high blood pressure, seizures, tachycardia (rapid heart beat), palpitations, heart attack or stroke" (ref: http://www.fda.gov/bbs/topics/news/2008/new01933.html).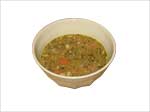 This is a great recipe for turkey soup that you can make when roasting a turkey. Instead of throwing away the carcass, you can easily make this delicious and healthy soup. You can vary the amounts of the ingredients to make it brothy and light or more concentrated with more vegetables. It takes about 2 to 3 hours to make, so plan on a long day when roasting a turkey. You can either make this soup with the carcass alone, or you can completely de-bone the entire turkey and dice the meat for sandwiches and use all the bones.
Turkey Soup Ingredients:
1 carcass from a roasted turkey
1 – 2 lb carrots
1/2 – 1 lb celery
1 – 2 large onions
2 – 4 bay leaves
1 1/2 – 3 tsp thyme
2 – 4 cloves garlic – chopped
1 – 2 1/2 gallons water
1/4 – 1/2 tsp pepper
2 – 3 tsp salt
Directions:
When roasting a turkey, plan for making the soup with the carcass to avoid wasting it. When you begin carving the turkey, add water to a 1 to 3 gallon pot and place on stove and turn up flame to get water boiling. Note the range of ingredients and that you can vary the soup somewhere between a light, brothy style or a hardier style with more vegetables. You can make it to your liking. Simply add more or less ingredients according to the ranges in the ingredients list. Use the larger amounts of ingredients when using the larger amount of water (and a larger pot), or use fewer carrots, celery and onions with the larger amount of water for a brothier soup. Use the smaller amounts when a more concentrated variety is desired. Either way, it will be good.
When the water starts to boil, add the turkey carcass and all the bones to the heating water. Next, add the bay leaves. In the meantime, chop the carrots, celery and onion, then add the chopped vegetables to the water. Then add the thyme, pepper and salt. Cover and return to a boil, then lower the flame and keep it at a low boil for about 2 hours.
After a couple of hours, check the water level and add more water as needed to replace any that gets boiled off. Also check the meat on the bones. Somewhere between 2 1/2 and 3 hours, all the meat should be falling off the bones.
When the soup has finished cooking, use a pair of kitchen tongs to separate all the bones and place them into a strainer over a plate. After the bones have drained, pour the strained soup back into the pot, then separate all the meat from the bones and add it to the soup.
Making a roast turkey is very easy to do. We cook a lot of turkey in our household because it is a good source of protein and it can be used in a variety of dishes. Most of the time is spent cooking. It is not as hard as it looks.
Start by obtaining a whole bird and make sure it is completely thawed, first. Note its weight and plan for a cooking time according to the table below:
| | | |
| --- | --- | --- |
| Net Weight | Unstuffed (Hrs.) | Stuffed (Hrs.) |
| 14 – 16 Lbs. | 3 – 3 ½ Hrs. | 3 ½ – 3 ¾ Hrs. |
| 16 – 18 Lbs. | 3 ½ – 3 ¾ Hrs. | 3 ¾ – 4 Hrs. |
| 18 – 20 Lbs. | 3 ¾ – 4 Hrs. | 4 – 4 ½ Hrs. |
| 20 – 22 Lbs. | 4 – 4 ½ Hrs. | 4 ½ – 5 Hrs. |
| 22 – 24 Lbs. | 4 ½ – 5 Hrs. | 5 – 5 ½ Hrs. |
Note: the actual cooking time may vary from this chart. The turkey will be done when the temperature in the deepest part of the thigh reaches 180° and when the juices are clear when the thigh muscle is carved (not reddish pink).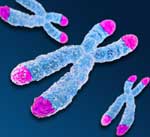 Telomeres are structures on the ends of chromosomes which determine how many times a cell can divide. Each time a cell divides, a little bit of the telomeres are shaved off. The more times a cell divides, the shorter the telomeres become. The longer the telomeres, the more times a cell can divide. Thus, it is important to understand what factors affect telomere length.
The length of the telomeres are directly related to aging and health. Shorter telomeres have been linked with higher mortality along with increased risk of some chronic diseases. Factors like diet, stress, vitamins, etc. can be important.
A recent clinical study conducted by researchers at the National Institutes of Health has shown that the length of telomeres were affected by the use of multivitamins. The study was reported online on March 11, 2009 in the American Journal of Clinical Nutrition. The study was done on a group of 586 women between the ages of 35 and 74 and showed that daily users of multivitamins had, on average, 5.1 percent longer telomeres compared with nonusers.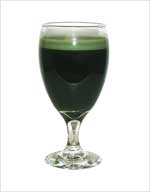 This is the recipe for our morning green drink. I found that it gives me energy and holds me over before breakfast so I can go for a morning walk without getting hungry. It takes about 5 minutes to make. Use a hand blender to blend all the ingredients and use an old jar with a lid that you can save from some other food product. The hand blender we use is a Cuisinart Smart Stick. We got it at our local Bed, Bath & Beyond store.
The Berry Greens we use are called "Delicious Berry Greens 8000". They are made by Pakonen Nutraceuticals Inc. (www.greens8000.com), but they are available from many online distributors at better prices. Just search Google for "Delicious Berry Greens 8000".
The Spirulina powder and the Barley Grass powder we use is from Starwest Botanicals and they each come in a 1-lb re-sealable bag. The Chlorella powder we use is called Jarrow Formulas "Yaeyama Chlorella" (1 kg) . We buy all 3 of these from from VitaCost.com (www.vitacost.com).
Instant Green Drink (makes 2 servings)
1 tbsp Spirulina powder
2 scoops Berry Greens (it comes with a scoop)
1 tbsp Chlorella powder
1 tbsp Barley Grass powder
24 oz drinking water (bottled, distilled or filtered)
Directions:
Add 1 tbsp Spirulina to an empty glass shaker (with lid). We use an empty jar with lid that we saved from some other food product. Add about 8 oz drinking water to the jar (bottled, distilled or filtered). Mix with a hand blender for a few seconds. This is to mix the Spirulina. It tends to get clumpy if you don't mix it first. Next, add the Berry Greens, then the Chlorella and then the Barley Greens. Add more water bringing the total up to 24 oz (enough for 2 servings). Put the lid on the jar and shake it thoroughly for a few seconds to submerge all the powders, then remove the lid and blend with a hand blender for about 30-45 seconds. Make sure everything is blended thoroughly. Serve immediately. Makes 2 servings.
It is my opinion that the use of appetite suppressant pills to lose weight, especially those with stimulative effects and whether available over the counter or by prescription, should be avoided if possible. As recently as 2004 ephedra (ma huang) was banned from dietary supplements. It was widely sold and used and was eventually linked to serious side effects and some deaths.
There is a very large and profitable market for dietary supplements. While I do take vitamins and some supplements, I avoid all appetite suppressant pills because of the inevitable "drug rebound effect" that occurs ("the characteristic of a drug to produce reverse effects when the effect of the drug has passed or the patient no longer responds to it" – ref: http://www.medterms.com/script/main/art.asp?articlekey=5234).
Diet pills may work for a short time, but eventually it weakens the body's own mechanisms to deal with hunger because it is being supplanted by artificial means. The only solution is to withdraw from the pills – along with experiencing hunger – and to develop a sensible eating plan involving natural foods to give the body a chance to strengthen itself naturally.
Certain foods will act as natural appetite suppressants. Flaxseeds, oatmeal (not instant oatmeal), soups, salads and "green drinks" (made with chlorella, spirulina, barley greens or berry greens) are some of the best foods to stave off hunger. These foods are loaded with high quality nourishment that will increase energy and help keep you from being hungry.